Congratulations to the Four Nonprofits that each received $100,000 grants.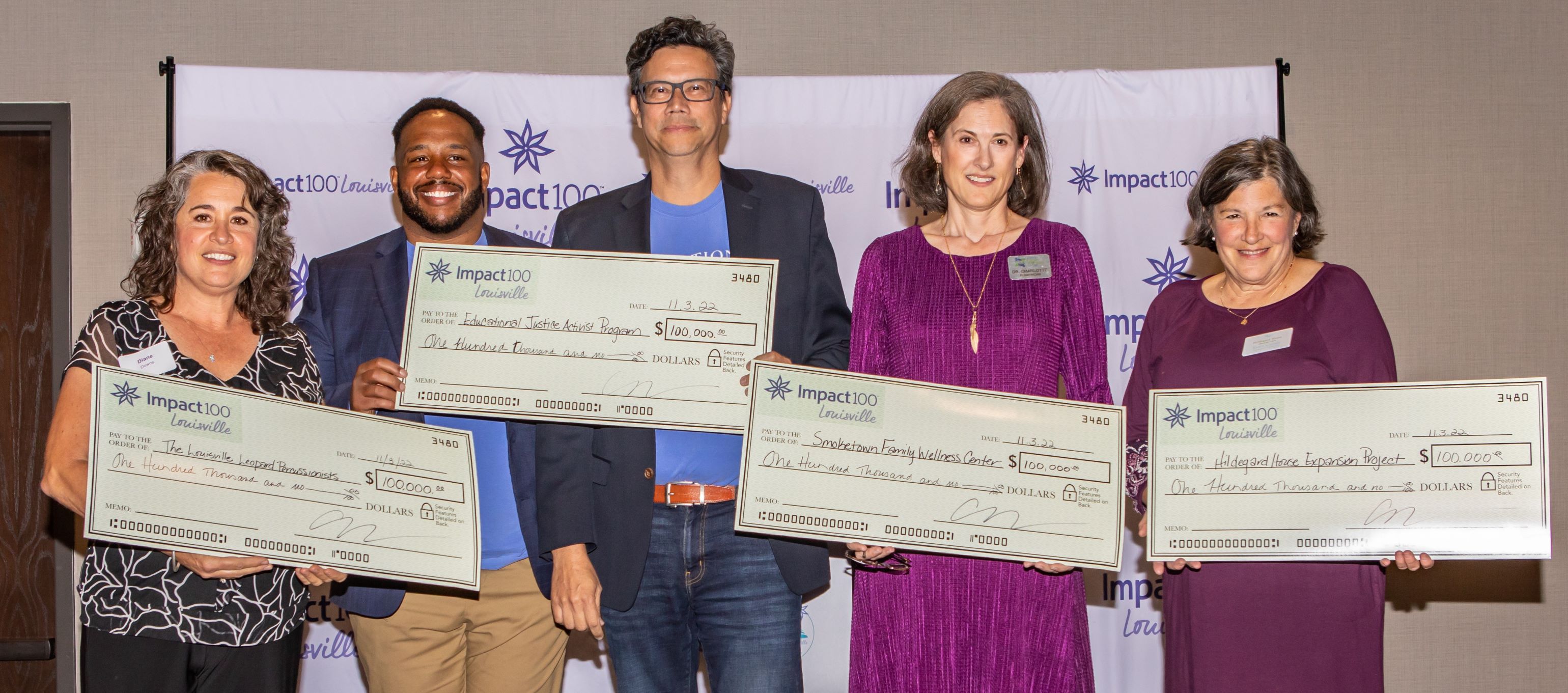 The Louisville Leopard Percussionists
Arts & Culture
With the suite of instruments funded by this grant, we can double the number of children we serve each year and introduce a new academic program, Leopard Learners.

https://louisvilleleopardpercussionists.com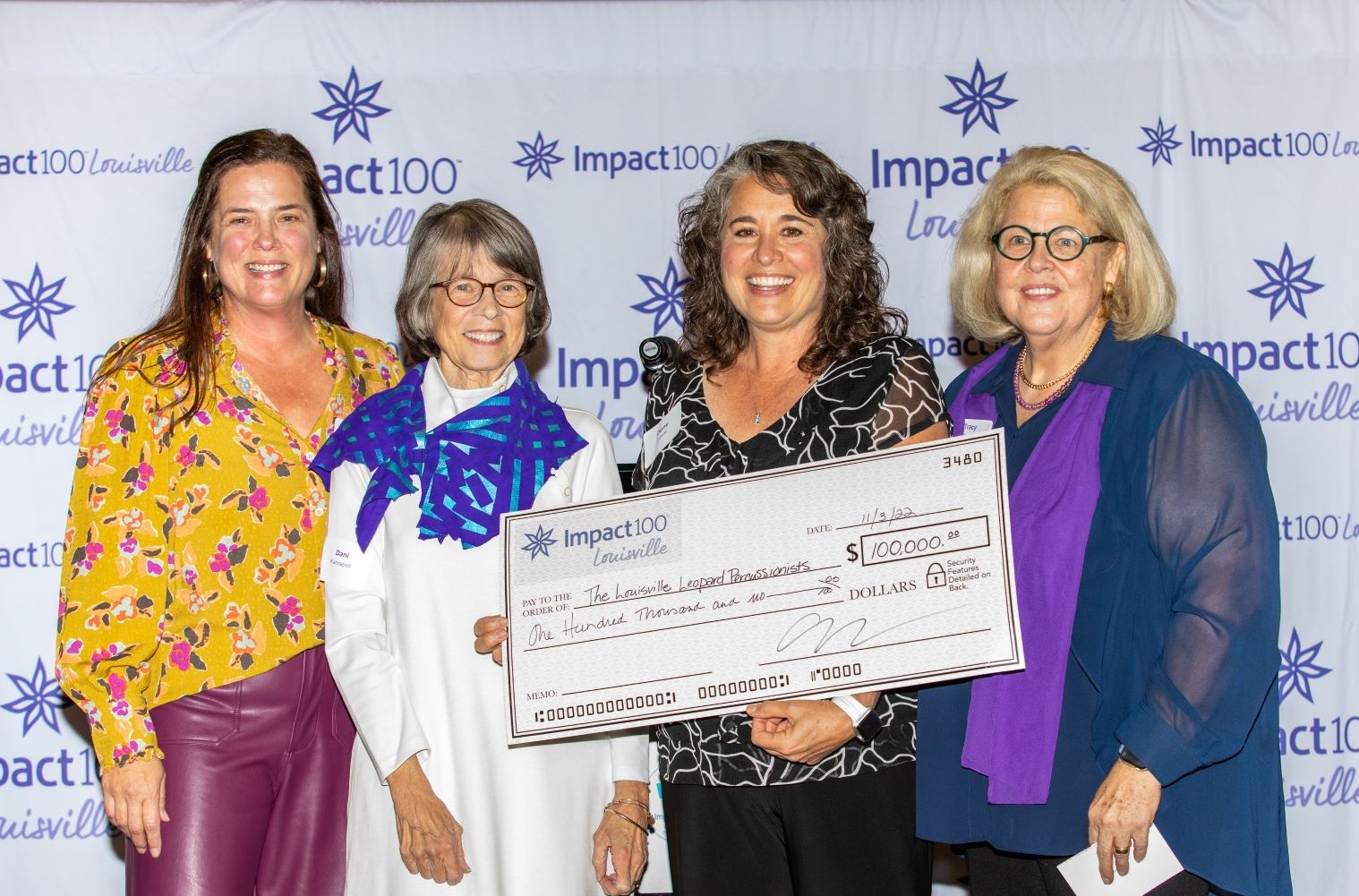 Educational Justice, Inc.
Education
The Education Justice Activist Program provides free tutoring to under-resourced youth and engages high-achieving high school students as tutors and mentors to bridge the gap of educational inequity.
https://educationaljustice.org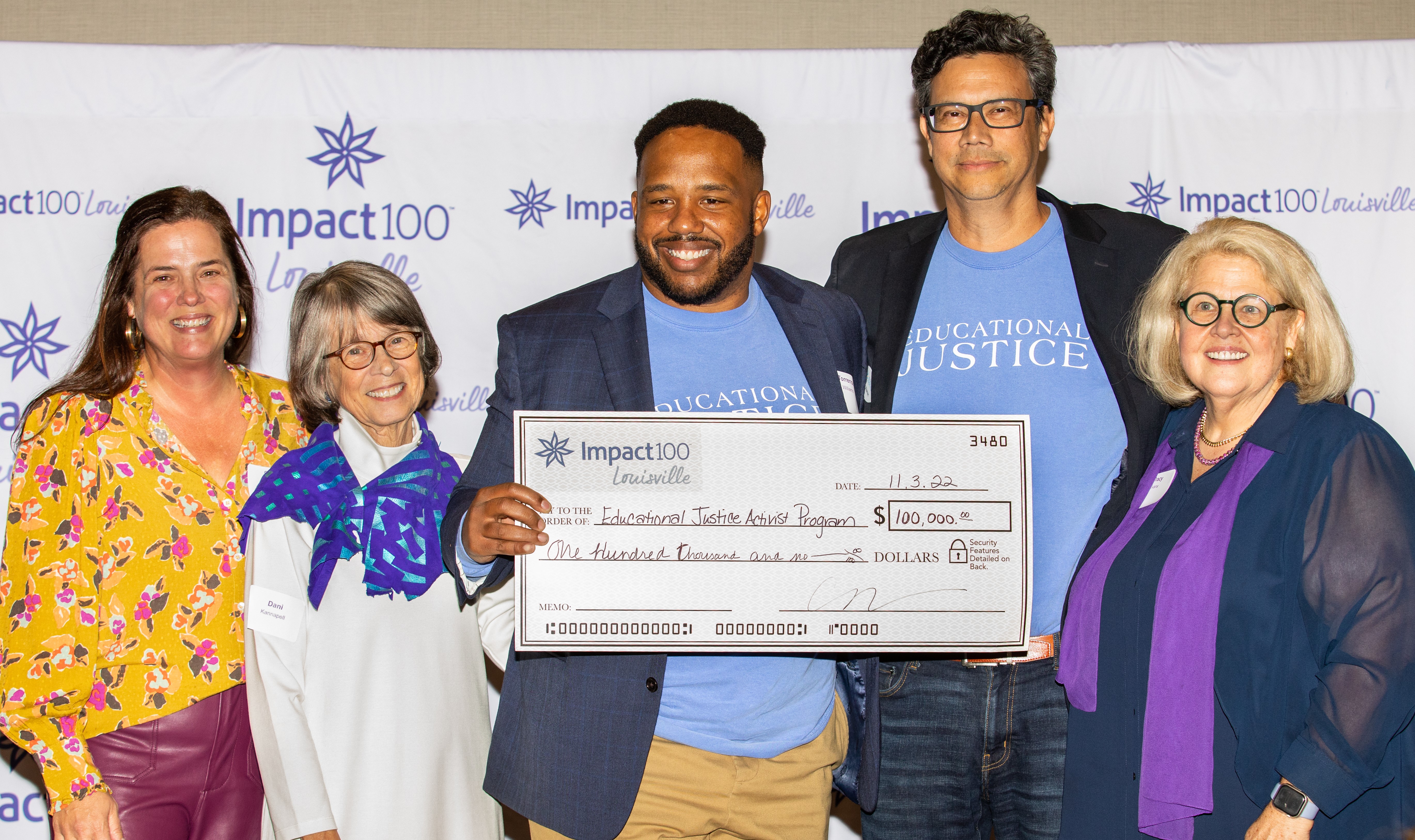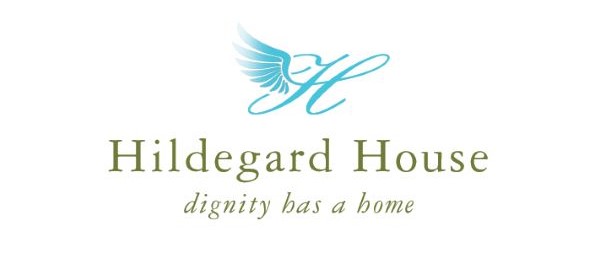 Hildegard House
Health and Wellness
A meaningful life and a peaceful, dignified death for at least 68 more people per year.
https://www.hildegardhouse.org/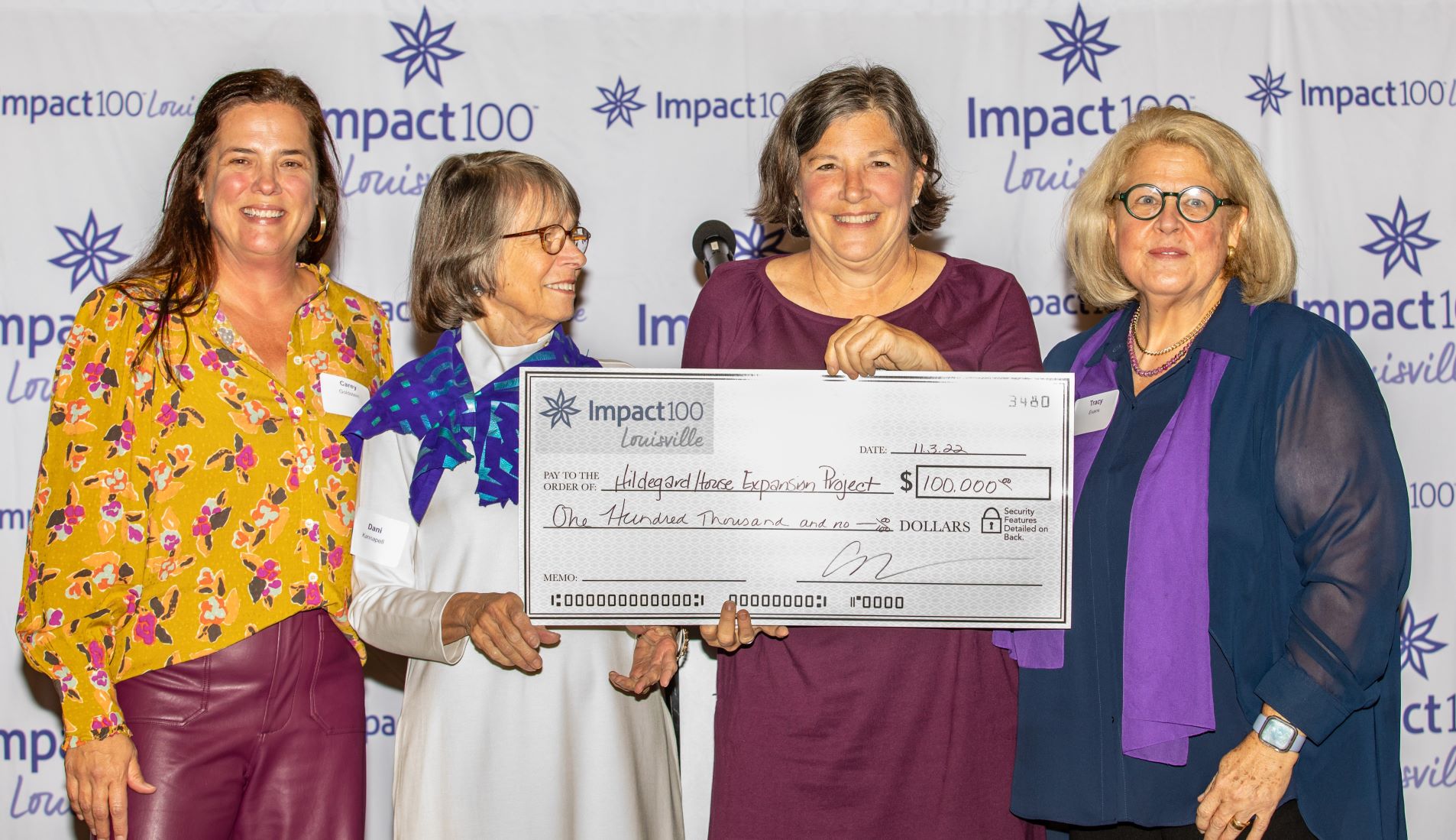 Smoketown Family Wellness Center

Family

Community Health Workers improve health well beyond the doctor's visit, building trust and connecting families to resources.
https://smoketownwellness.org/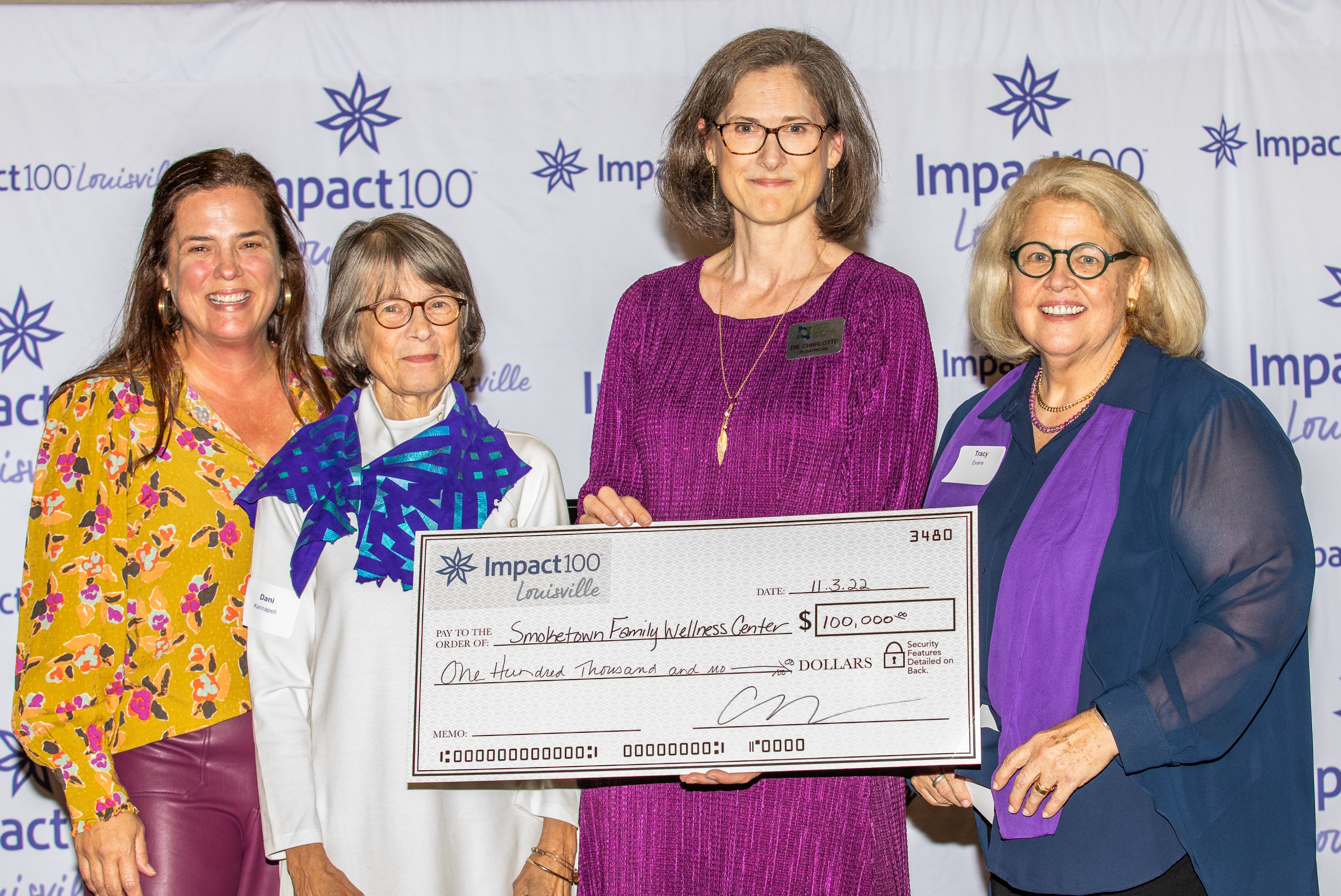 Three Nonprofits received grants of $16,666.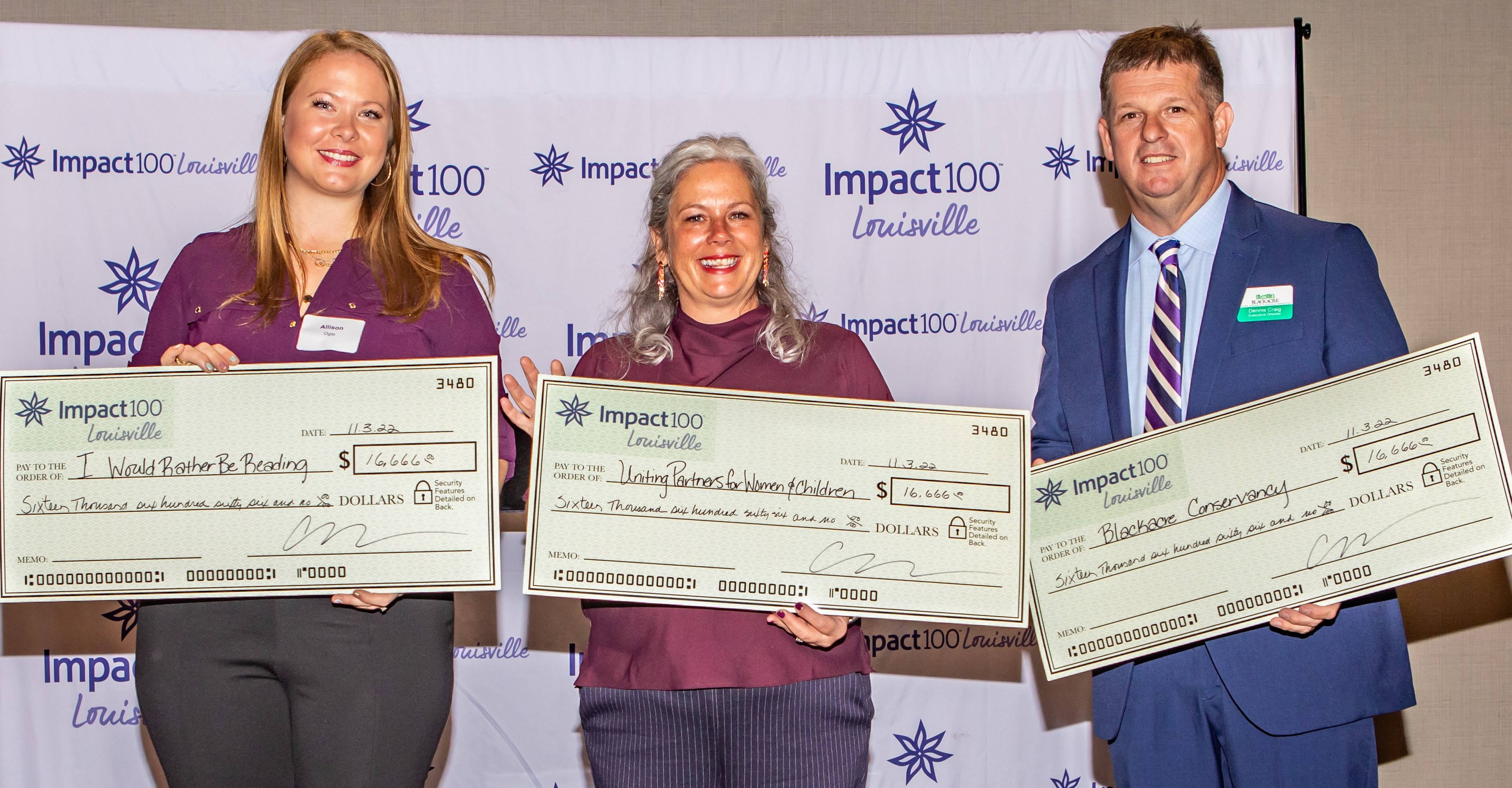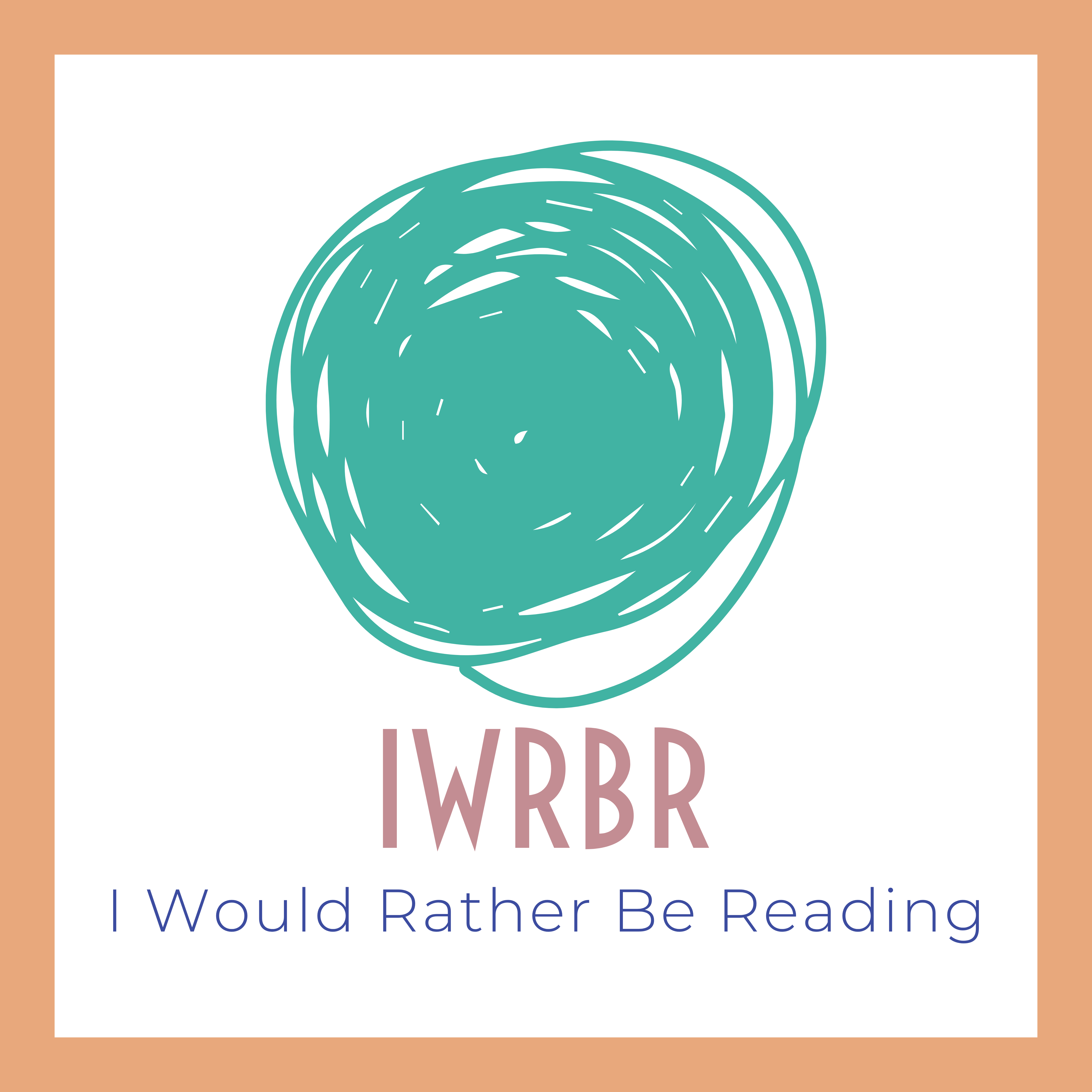 I Would Rather Be Reading

Education
Wish List: copier, bean bags, flexible student seating
www.iwouldratherbereading.org
Blackacre Conservancy

Environmental, Preservation or Recreation

Wish List: tree identification signs, environmental education supplies, sponsor student for camp

www.visitblackacre.org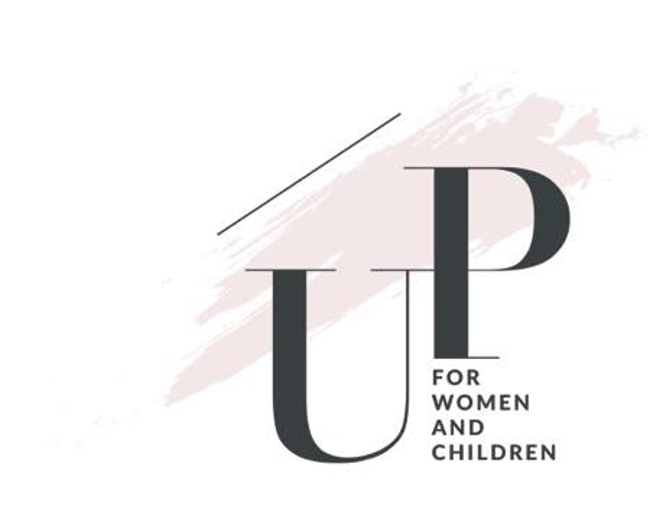 UP for Women and Children

Health and Wellness
Wish List: food pantry items, sports bras, underwear, umbrellas, tents, tarps, and stamps
www.uplouisville.org

Who We Are
A Community of Women Transforming Lives Through Collective Giving.
Impact100 Louisville exists to empower women to award large grants that transform lives.
The Impact100 Model
At Least 100 Women Come Together
Each Woman Donates $1,000
$100,000 is donated to a Local Charity
Learn more